COVERGIRL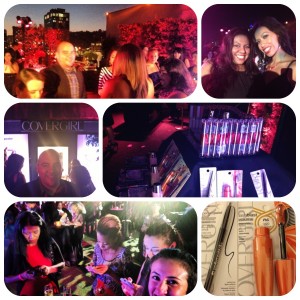 Top to Botton/ Left to Right: @joseresendez, @theartmuse, @sassymama, @jessofiavalle, @pattiecordova, @eva_smith, @deniseNicole, @comiendoenLA
You know, there is a part of me that has always wanted to be in the commercials for COVERGIRL. And a few nights ago, I felt like I was. Surrounded by all the men and women at the COVERGIRL event I felt like one of the Hotties on the commercials.
Then, I quickly realized that in my own way, I am my own covergirl everyday. I can be whom ever I CHOOSE to be and as long as I am ok with it and I'm not hurting others.
So with this, I leave, be you, be yourself. Be the beautiful person in and out that you are. And know that COVERGIRL helps to makes make us even more beautiful than who we already are.
Smile (If you want)