About Us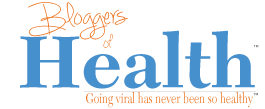 About Us
Mission
We are an award Winning Blog Company. Bloggers of Health aims to improve, educate and connect people and organizations through one common goal- HEALTH. We work through social media strategies such as mass blogging, outreach, campaigns, and more. We have worked in a variety of settings with organizations ranging from corporate, community, and non-profit. We Motivate, Encourage, Educate and Help Lives.
Vision
Bloggers of Health is committed to empower, educate and motivate people to take action and change their maladaptive health habits into healthy, thriving positive ones.
Slogan:
Going Viral has never been so healthy.
The Pillars
Company Goal: Our company goal is to address topics of Mental health, Physical Health, Community Health in the cultures of the world. We consider these topics to be the pillars that drive our efforts. Our blogging community, magazine, conferences, campaigns, & internship program provide us with the thrust that delivers the word on the health beat. We are a multi-cultural group of folks working together.
BOH Magazine
Our Magazine is a Health Magazine about health's major components, Physical, Mental and Community Health. The Bloggers of BOH and Professionals help create this magazine.
Developing Students for a Healthy Community Program (DSHC)
(DSHC) is an apprentice program at Bloggers of Health (BOH) to help Students learn Social Media. The goal of the program is to procure opportunities in all fields of study for our Bloggers of Health interns. In addition, we aim to enhance the participant's professional opportunities while they provide direct services to communities.
Duties include but are not limited to the following:
• Using Social Media to Enhance Brands and their personal brand,
• Communities through blogging, micro blogging,
• Applications,
• Visual communication,
• And storytelling.
Apprentice Learning Outcomes:
• Professional Development
• Strategic communication: Public relations, Business communication, Health communication, Marketing,
• Civic engagement: Help with community campaigns, through community outreach and learning to mentor other students (pay it forward model)
Contact:
Sales: 323-250-9884
Email: info@bloggersofhealth.com