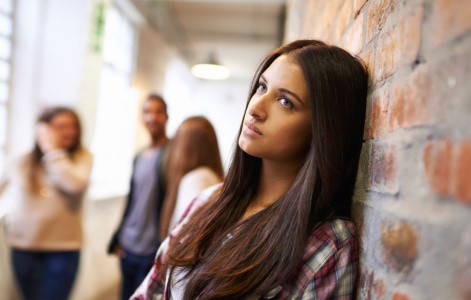 Change Rejection into a Gift
What a weird word to write about in February, right?
Well, for those of us who have ongoing issues with rejection (a lot of people do). It's time to fess up and be vulnerable. Meaning, Change your thinking of rejection into a positive one. Being Vulnerable is a strength. It means you are allowing yourself to be, feel and grow. WHAAAAAAA (in a *minion voice*). Yup! Turn your rejection into a positive!
How the hezy?
Well, here is a thought starter:
1. Know that not everyone in the world will say yes to you. And know that, that rejection in itself is a gift.
ɡift/
noun
noun: gift; plural noun: gifts
A thing given willingly to someone without payment; a present. (Thanks, Google, 2016).
2. Acknowledge that you are feeling hurt. Why? Because you are a person and we were created to be acknowledged, even we have to acknowledge the feeling of hurt once we are being rejected.
The reason to acknowledge your feeling is to allow you to feel. To realize that you are important. This does NOT mean you have to go all Carrie on someone because of your feeling hurt due to being rejected… No one else can make you think or feel but you.
You are in control of you… no one else controls your thoughts of feelings unless your body is going chemically hey wire (side note: this means EVERYONE at some point in their life, or points… and this is not an excuse most of the time) in which there are people there to help you (talk to your insurance carrier to help you find someone). Oh yeah, or you have become a Stepford wife and you have become into a machine. XP Controlling others is too much work anyways, just be!
3. Be… Being human, yes we are imperfect, but just because we are not perfect, that does not mean that we are not good enough, because we are good enough. More so, rejection is one of those gifts Life gives us to help us stay humble. You begin to grow when you realize that it's ok for someone to say no to us, yet we are still good enough… No one can change the value of humanness that you have placed upon yourself. No one.
Did I confuse you? Good. Take time to read what I wrote, and enjoy the process of loving yourself and accepting yourself for all you are, flawless in all flaws, and strong in all weakness.
Smile if you want,
@JesSofiaValle
"We cultivate love when we allow our most vulnerable and powerful selves to be deeply seen and known, and when we honor the spiritual connection that grows from that offering with trust, respect, kindness and affection.
Love is not something we give or get; it is something that we nurture and grow, a connection that can only be cultivated between two people when it exists within each one of them – we can only love others as much as we love ourselves.
Shame, blame, disrespect, betrayal, and the withholding of affection damage the roots from which love grows. Love can only survive these injuries if they are acknowledged, healed and rare."
― Brené Brown, The Gifts of Imperfection: Let Go of Who You Think You're Supposed to Be and Embrace Who You Are