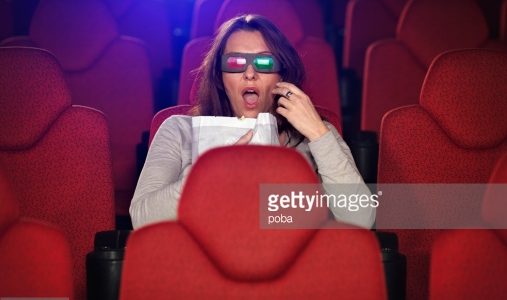 Ten Reasons Why You Should Take Your Self Out on a Date
So why am I writing about this on a health post? Well… It's more of a mental health thing. Making yourself happy is one of the biggest ways to be happy! Here is one of my many anecdotal experience.
Here I go!
1. It makes you aware of what you like to do.
I'm sitting here in between two movies that I really wanted to watch. Star Trek and Jason Bourne, having a grande soy chi latte and listening to "The best is yet to come" by Frank Sinatra at a Starbucks under the theater. And I love my Frankie, coffee and movies! This sitting at Starbucks alone can be it and I'd be happy. A reminder that I love to just chill with no one sometimes.
2. Your mind starts to think about what you would like to do next!
Like tomorrow morning I'm going to go hiking! I probably won't write about hiking until later but I know I will have a blast!
3. You learn who you can bring into your life, and who you really don't want to bring into your life.
Have to be picky people, this is after all your life too.
4. You get to spoil yourself a little or a lot when you take yourself out. ?? That's how a man/woman/partner/alien is supposed to treat you when you are out. The way you treat yourself. And now I know why i'm single, high maintenance… lol jk (maybe).?
5. People watching! I love people watching. You get to watch people with their peoples and smile.
This makes me more aware of people in general. Who, what, where, when and why…and how. It is a good thing to meet new people. Not everyone will hurt you and reject you or make you wish you had not met them. Most people are kind, they do tend to make you laugh and they do things to allow yourself to be happy.
6. You accept yourself in the here and now moment, that… you are alone with no one and you can do anything you want. Or that you choose to sit at Starbucks to write your next post and have a huge smile on your face because that makes you happy…. Oh wait, that's me! ??
7. You become a little more self assured/ secure that you can take on life on your own if you had to. But that's why we have friends and people because you don't need to really.
8. You gain more understanding of what makes you happy, for me it's all about the little things.
9. You. This date is all about you. As a strong woman in this world… It's good to know what you can or cannot do. Same for a man. A lot of dudes should really take themselves out on dates too, I hardly hear or see that, and Gym does not count. That's something normal you already do.  Focusing and enjoying time for yourself is upmost special time. Fav!
10. You get to head to your next movie excited to see one of your favorite franchises. ???? Oh wait, that me again…well I did say this was anecdotal. lol.
Ok. So this is me enjoying my time and giving you some of my me time. Feel special readers! 😀 off to Jason Bourne I go!
Have a great time on your self- dates ya!
Smile (if you want to)
Jes Sofia