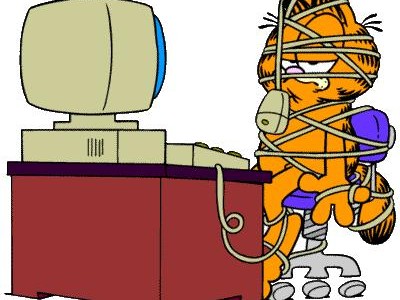 Stressed Out? …Ways to help keep Stress Away
Stress… It is an everyday thing unfortunately. But does it have to be? "Stress is preventable and treatable. It can be challenging at times, but it can defiantly help your daily living.  Like with a lot of things, recognizing you have stress is the first if the first step."
  How do you know you have stress?
Intense frustration, such t

hat you feel like screaming, over crying, wanting to be alone

Panic when faced with a fairly simple tasks

Irritability and bad temper

Sleeplessness or over sleeping

A need for excessive alcohol or tranquilizer intake in order to relax

Physical appearance; disheveled.

You know you have stress.
What are ways your can relieve your stress? 
Take a moment to Breath

: in through your nose out through your mouth
Get organized

: If your home/office is messy you will feel messy.
·

      
Clean your office  
·

      
Organize your pantry  
·

      
Make your bed in the mornings     
Get Rest:

Rest is a must. You cannot expect your car to run with out gas… you must rest.
·

      
Eat a Good meal. In moderation, eat your favorite meal. Cook if that helps you.
·

      
Meals are very important.
·

      
Get Sleep is a must. You don't want to end up burning out.
·

      
Light a candle: a scent that you find soothing
·

      
Bubble baths: Water allows for your mind to be relaxed
·

      
Sit outside away from the chaos and light an inscent
·

      
Do light things: When you are stress decrease your load. If you are always on the go… Learn to slow down and stop sometimes. 
·

      
Remain Positive:
If you allow the hardships to overcome you, they will do just that. Make sure you continue to think positive. Think Positive about yourself
Exercise

:

Don't underestimate the value of a brisk walk. It allows for your to clear your mind, allows oxygen to your muscles to allow them to relax.  

 
Talk to your friends:

If you have kids and they are driving you crazy, or your work boss is telling you to do too much… Vent. It's OK to vent. This doesn't mean you have to talk down or bad about someone, just means you can tell a friend of how YOU are feeling and What YOU are going through. 

 

Have YOU days:

This one is my favorite. If you are with a partner ask them to help you. If you are a single mom, ask a friend to help you. Personally, I love my Mani-Pedi days or Beach time. 
·

      
Read a Book:
Allow yourself to be distracted by something that has nothing to do with your stress.
·

      
Listen to music:
Listen to something that you know will calm you down.
·

      
Write your thoughts down in a Journal. 
If your stress is too much, talk to someone about it. Having tools to decrease your stress and possible anxiety will only help you. 
I wish you rest, peace and ongoing enjoyment of life in a serene way.