Foster Parents: THANK YOU!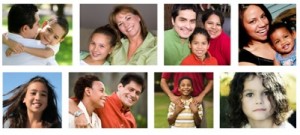 What is Foster Parenting?
"—used to describe a situation in which for a period of time a child lives with and is cared for by people who are not the child's parents
: To help (something) grow or develop
: to provide the care that a parent usually gives to a child: to be or become the foster parent of a child"
http://www.merriam-webster.com/dictionary/foster
Do you know of a foster parent? They are unbelievable helpers in the world. We've met a few of them throughout our time being up and we have to say…
Dear Foster Parents,
Thank you!
Thank you for all you do. For helping foster and care for young ones who need the support. For all the Patience you have. For the countless check in hours and countless taking children to doctor appointments, attending school recitals and being there when the children need you the most. For working with the social workers who are as busy as you and then some. For taking the children to their psychiatric, mental health support, medical support services. For making sure that the children are learning to be children. For providing structure, consistency and really being there as a parent figure. For teaching a child how they really need to be care for…and for being persistent to obtain the services they deserve and need. You have more power than you think you do. We appreciate you that don't take advantage of the children and do what you do because you are caring.
It's a hard job being a parent. It's harder being a parent to someone else's child, especially when you don't know their history.
We Acknowledge and thank you,
The Bloggers of Health Team
For those who don't care for the children right… this letter is not for you. But we ask you begin to care.