Ford Ecoboost Challenge
Last week I had the opportunity to take the Ford Coast-to-Coast Ecoboost Challenge at Santa Anita Park in the LA area and let me tell you, it was pretty great!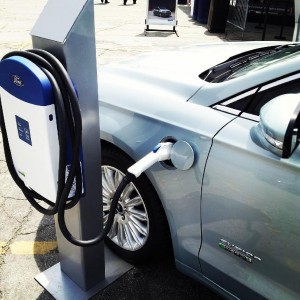 I arrived at around 9:30am to the designated location which was already set and ready to go with the lineup of Ford's newest cars and a series of courses made up of orange cones to begin the endeavor of test driving in the beautiful California weather.
Among the cars that I had the chance to drive were the Ford Fusion, Ford Escape (which I've had the opportunity to drive in the past and is probably my favorite!), and the Ford F-150. I'm going to be honest for a second and tell you that I am not a car expert but Ford personnel made it a point to address any questions and concerns I had in terms that I could understand so Ford definitely gets some major cool points from me. Getting behind the wheel of Ford's newest models and testing out their potential in their custom tracks definitely has me considering the purchase of one when the time comes.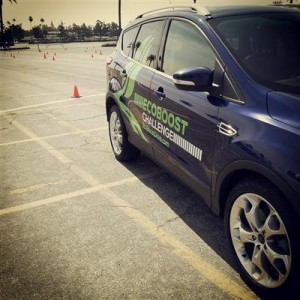 The real winning activity, however, was the Ford Hybrid Challenge. I have never driven a hybrid before but had general knowledge of how these innovative cars are great for the environment (kudos Ford for going green!). I was definitely intrigued and I could not leave the event without getting behind the wheel of the Ford C-Max! I was also relieved to have a Ford employee in the passenger seat in this custom course, which definitely calmed my nerves. The C-Max feels great when you're behind the wheel, by the way. There is a sense of control when you're driving and had I not been told that I'd be driving a hybrid, I would not have known the difference between this car and a traditional gas car.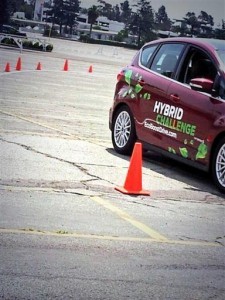 All in all I had a blast taking Ford's Ecoboost Challenge. What interests me the most about  Ford's new models are their promise of fuel efficiency, which at this point and time is a win for everyone in California!